Reading Time:
4
minutes
The 4 nights and 5 days Jodhpur to Jaisalmer tour package will cover the enchanting sites of the blue city Jodhpur and the golden city Jaisalmer. Following is the itinerary to create a memorable trip for a lifetime.
Day 1: Arriving and Shopping at Jodhpur
About Jodhpur
Some people call Jodhpur "sun city" because of the bright, sunny weather it enjoys throughout the year. Whereas many call it a "blue city" because of the blue color painted houses around the Mehrangarh Fort. The old city circles and the fort is bounded by a wall with several gates. You'll also find the city has expanded very much outside the wall over the past decades. But, somehow it reminds of the Mykonos city of Greece, where a song from Chalte-Chalte movie was shot.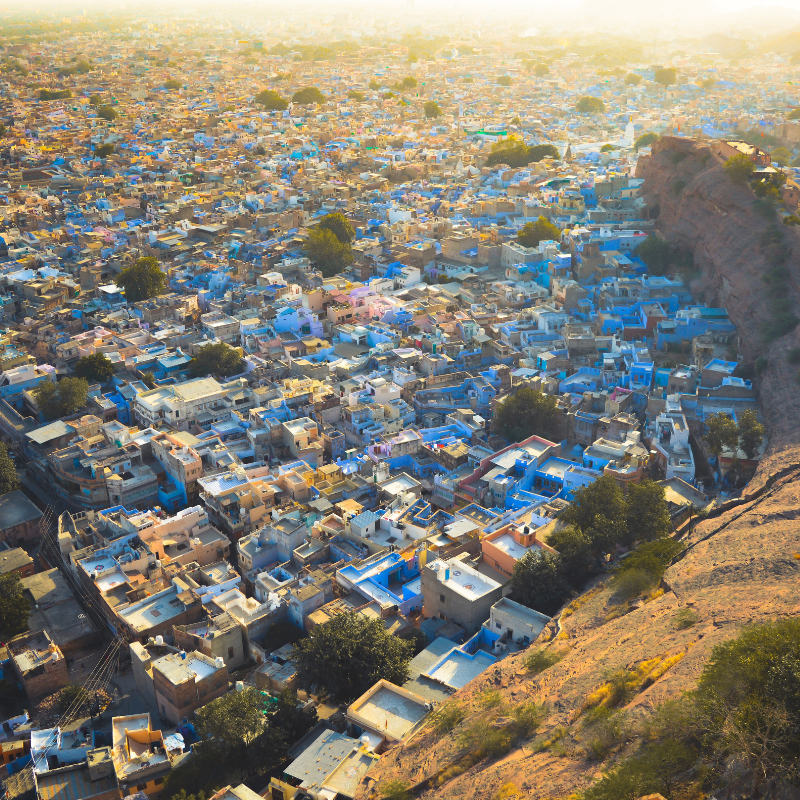 After arriving at Jodhpur, the taxi will take you to your preferred hotel. You're free to shop heartful in Jodhpur. You must stroll around Clock Tower market and Sarafa Bazaar to find yourself some exciting traditional items. Take a good rest, get rid of jet-lag and prepare yourself for a day full of Rajasthani experiences.
Day 2: Jodhpur Sightseeing
After breakfast, starts the sightseeing tour of the "blue city" Jodhpur. You'll get to see-
Mehrangarh Fort:

It is one of the largest forts in India. The fort is situated 400 feet above the city and is enclosed by imposing thick walls. Also, stroll around the fort area for some uber-cool pictures.

Jaswant Thada:

It is a white marble memorial built by Sardar Singh in 1899 in memory of Maharaja Jaswant Singh II. Jaswant Thada is an iconic landmark of the city.

Umaid Bhawan Palace:

Umaid Bhawan Palace is one of the world's largest private residences. Taj Group of Hotels manages a part of this palace. Named after Maharaja Umaid Singh, grandfather of the present owners of the palace, this monument has 347 rooms and serves as the principal residence of the erstwhile Jodhpur royal family.
After covering these sites, we will start for Jaisalmer. Jaisalmer is about 286 kilometers far from Jodhpur. And we would be able to reach Jaisalmer in 5-6 hours. Upon arrival, you can check-in to your preferred hotel. And take a good night's rest for the next day Jaisalmer tour.
Day 3 & 4: Jaisalmer
About Jaisalmer
Prince Jaisal Bhatti was the founder of the Golder city of Jaisalmer. The town stands on a ridge of yellowish sandstone, crowned by a fort, which contains the palace and several ornate Jain temples.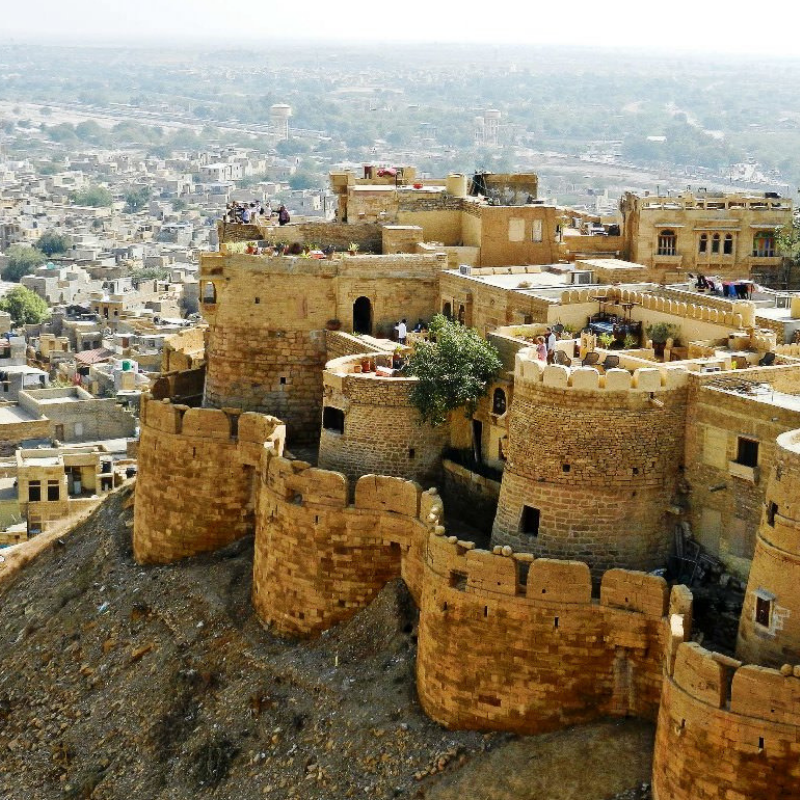 Centuries ago Jaisalmer's strategic position on the camel train route brought its locals the enormous wealth. People spent a portion of this wealth in building intricately carved palaces and temples in golden-yellow sandstone. These fortresses of Jaisalmer also known as Havelis of Jaisalmer are like a mirage in the barren Thar Desert.
On either side of the narrow lanes of Jaisalmer, you'll find sandstone havelis with stone carvings, screen windows, delicate pavilions, and balconies.
The third and fourth day of your Jodhpur and Jaisalmer tour package will cover the following sites-
Jaisalmer Fort:

It is one of the world's grandest forts.

Bhati Rajput ruler Rawal Jaisal

built this fort in 1156 AD and that's where it derives its name.

Havelis of Manak Chowk:

Here you'll find age-old havelis still upright. Havelis are a sneak-peek into the rich public life.

Gadisar Lake:

This was the only source of water for the entire Jaisalmer city in the old days. The colorful markets along the lake area is a great experience in itself.

Sam sand dunes:

For the most tantalizing experience of desert safari, camel rides, and evening sunsets, you'll have the rest of the evening at Sam sand dunes.
Later we'll drive back to your hotel in Jaisalmer.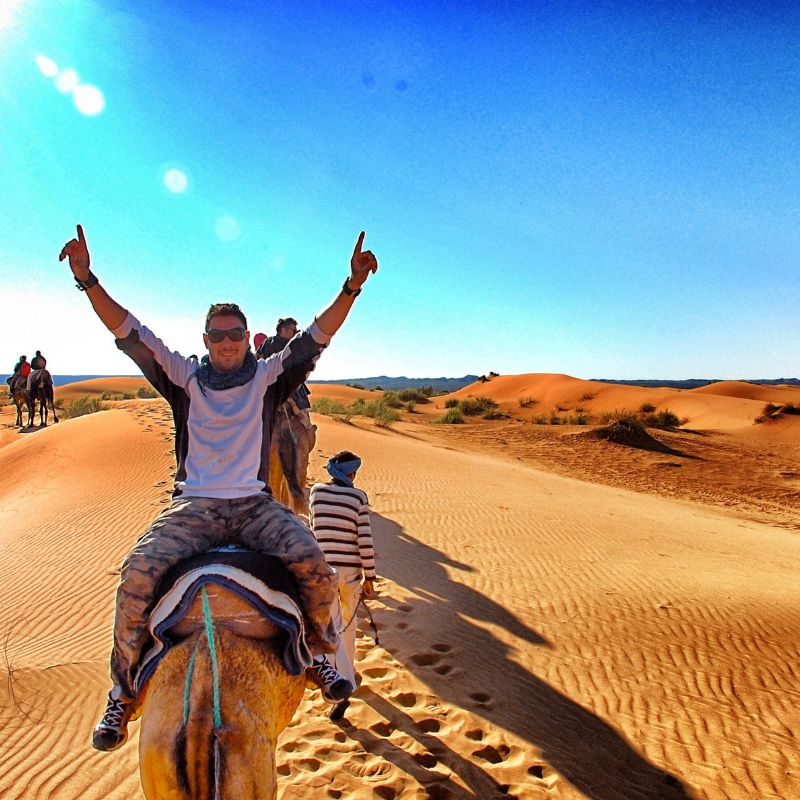 Day 5: Jaisalmer to Jodhpur
On this day, you'll have time for local sightseeing and shopping. Post this, we'll start for Jodhpur. Jaisalmer to Jodhpur is about 286 kilometers and takes around 5-6 hours of travel. After reaching Jodhpur in the evening, you can release the cab.
We hope this itinerary suits your travel specifications. If there's anything we can do to help plan your trip, do let us know. You can write to us at info@gozocabs.com.
You would also like to explore more Gozo Tour Packages.
Please follow and like us: