Reading Time:
5
minutes
"The 'Paris of the East' and the 'Babylon of India'."
Lucknow, the capital of Uttar Pradesh, thrives along the banks of Gomti River. Today Lucknow is dotted with remnants of its rich cultural past. Lucknow is a historically important city and for many centuries was at the heart of art, cuisine, dance, culture and music of Northern India. It was the cradle of the Hindu-Muslim-Sikh symbiosis that made India great. It brought in the best of various cultures and accepted Western institutions in her womb. It was made famous by the soft-spoken, and sweet tongued, Awadh-Lucknowai culture that was based on civilized behavior toward fellow human beings. Lucknow is the home of Urdu, Hindustani and Hindi languages. The city became known as a center for Urdu poetry and courtly presence and diction, being the birthplace and city of residence for many poets. In particular, the city is famous for its Adab and Tehzeeb (manners and hospitality), intricate embroidery, elaborate cuisine, Chikankaari, beautiful gardens and dance forms such as Kathak.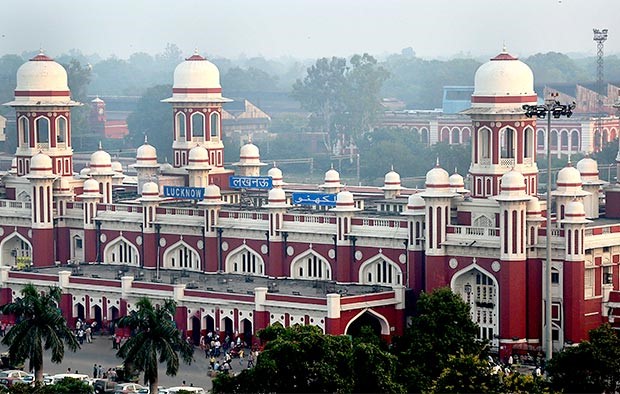 The naming of this city is quite spectacular. According to one legend, the city is named after Lakshmana, a hero of the ancient Hindu epic Ramayana. The legend states that Lakshmana had a palace or an estate in the area, which was called Lakshmanapuri. A similar theory states that the city was known as Lakshmanavati after Lakshmana. The name changed to Lakhanavati, then Lakhnauti and finally Lakhnau. However the Dalit movement believes that Lakhan Pasi, a dalit ruler, was the settler of the city and is named after him. The settlement came to be known as Lakhanpur, and later, Lucknow. Yet another theory states that the city's name is connected with Lakshmi, the Hindu goddess of wealth. Over time, the name changed from Laksmanauti to Laksmnaut to Laksnaut to Laksnau to finally Laknau.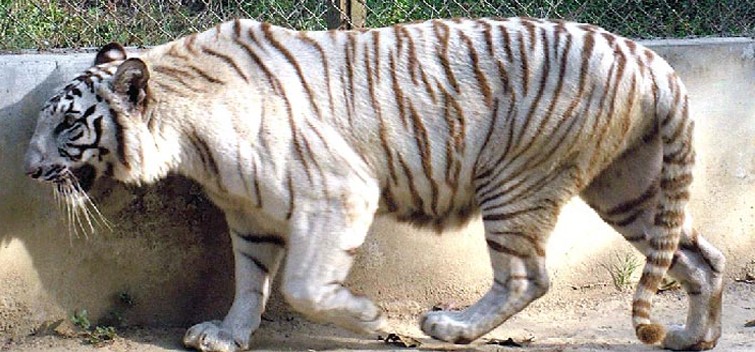 Nawab Wazid Ali Shah Prani Udyan earlier known as Prince of Wales Zoological Gardens or popularly known as Lucknow Zoological Garden is a 71.6-acre zoo located in the heart of the capital city. The Central Zoo Authority of India categorizes it as a large zoo. It was established in the year 1921 to commemorate the visit of His Royal Highness, the Prince of Wales to Lucknow.
Some prime possessions of this zoo are the Royal Bengal Tiger, White Tiger, Lion, Wolf, Hoolock Gibbon, Himalayan Black Bear, Indian Rhinoceros, Black buck, Swamp Deer, Barking Deer, Hog Deer, Asiatic Elephant, Giraffe, Zebra, Common Otters, Hill Mynahs, Giant Squirrels, Great Pied Hornbill, Golden Pheasant, Silver Pheasant etc. The Zoo is successfully breeding Swamp Deer, Black Buck, Hog Deer and Barking Deer, Indian Wolf and several Pheasants.
The Zoo is located at a comfortable distance from the airport and railway station in the city and can be accessed by all local modes of transport.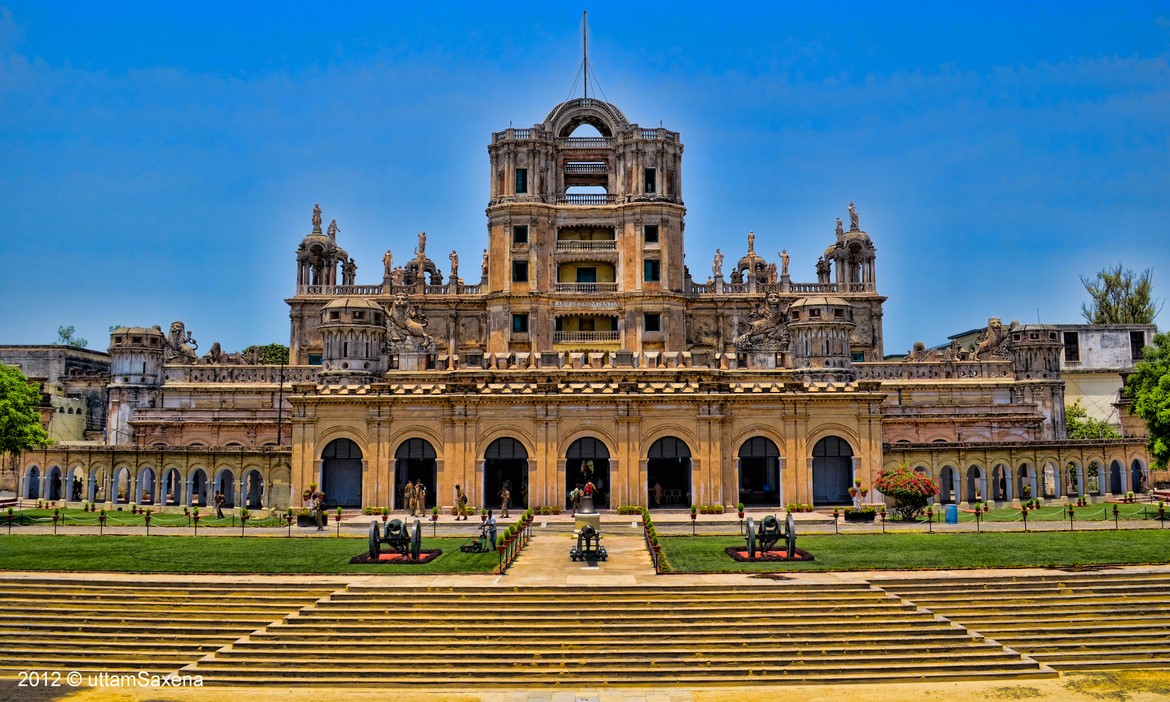 La Martinière College is an educational institution located in the city. The college consists of two schools on different campuses for boys and girls. The boys' campus was founded in 1845 whereas the girls' campus was established in 1869. The Boys' College is the only school in the world to have been awarded royal battle honors for its role in the defense of Lucknow during the mutiny of 1857. The two colleges are part of the La Martinière family of schools founded by the French adventurer Major General Claude Martin. It provides a liberal education and the medium of instruction is English. The schools cater for pupils from the ages of 5 through to 17 or 18, and are open to children of all religious denominations. It is one of the most prestigious colleges of India and often features in the top schools of India.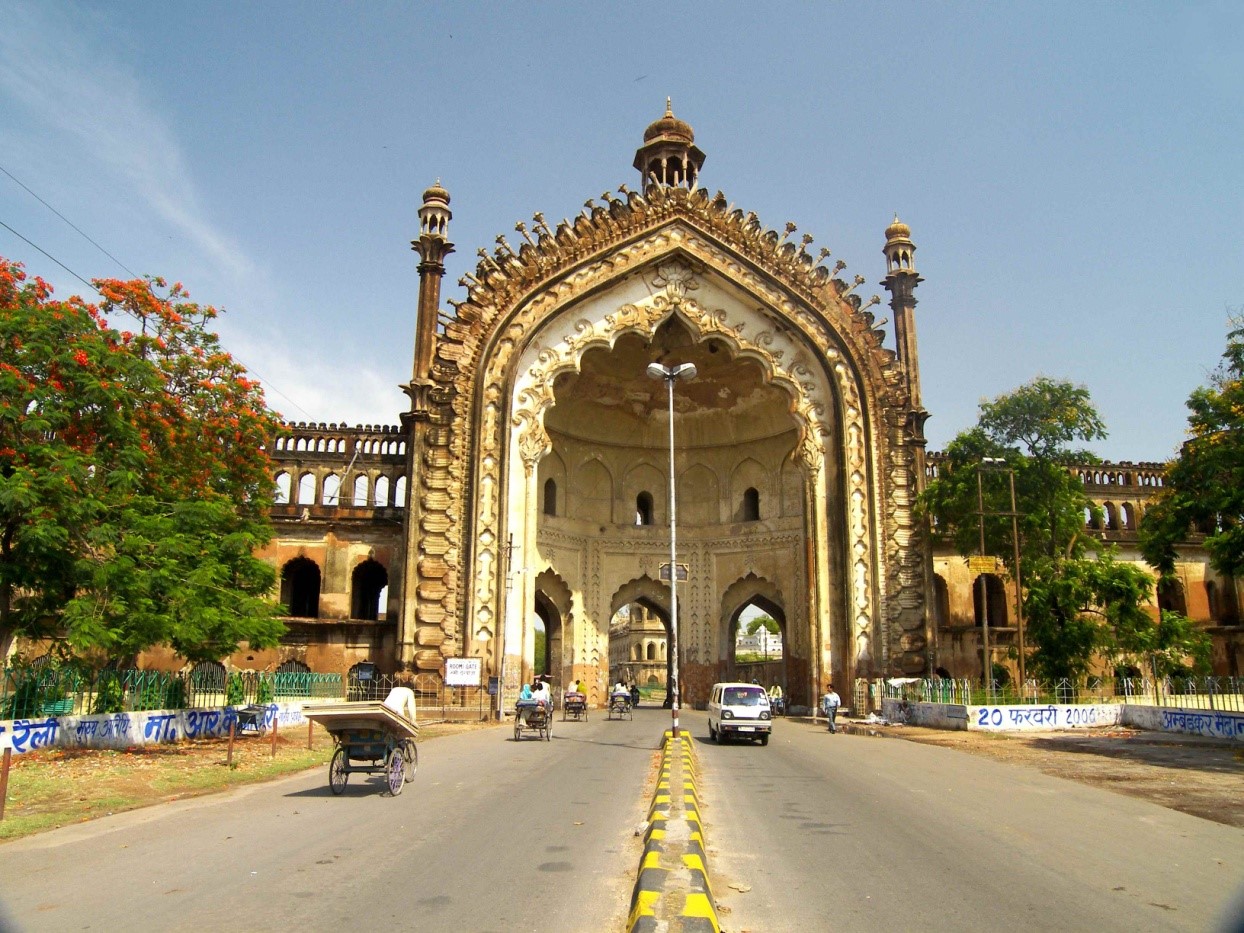 The Rumi Darwaza is an imposing gateway which was built under the patronage of Nawab Asaf-Ud-dowlah in 1784. It is an example of Awadhi architecture. Modeled after the Sublime Porte in Istanbul it stands sixty feet tall.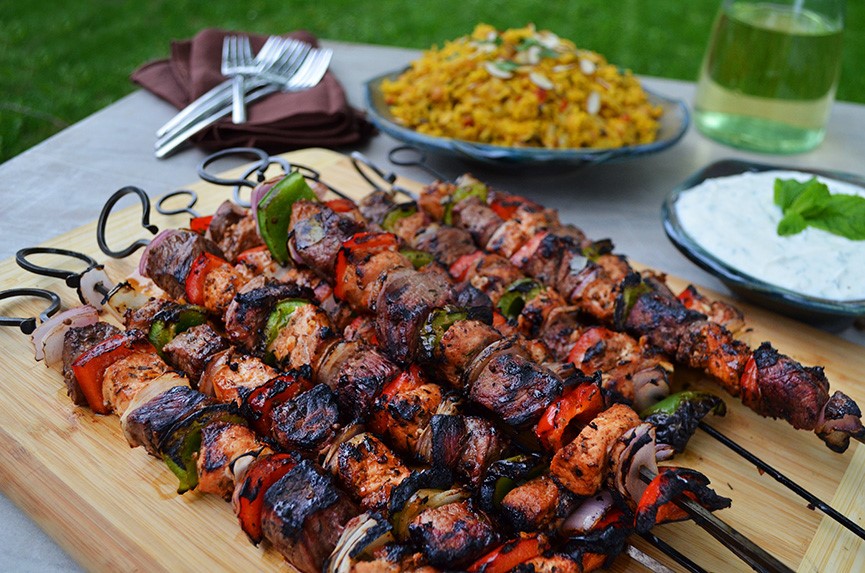 The Awadh region has its own distinct 'Nawabi-style' cuisine. The best-known dishes of this area consist of biryanis, kebabs and breads. Kebabs are served in a variety of styles; kakori, galawati , shami, boti, patili-ke, ghutwa and seekh are some of the few available varieties. Lucknow is also famous for its delicious chaats, street food, kulfi, paan and sweets. Nahari, a dish prepared using mutton, is very popular among non-vegetarians. Sheermal is a type of sweet bread (paratha) prepared only in Lucknow. Some restaurants in the city are around 100 years old; there are also many high-end restaurants, bakeries, lounges and pubs which cater to the affluent class and foreign travelers.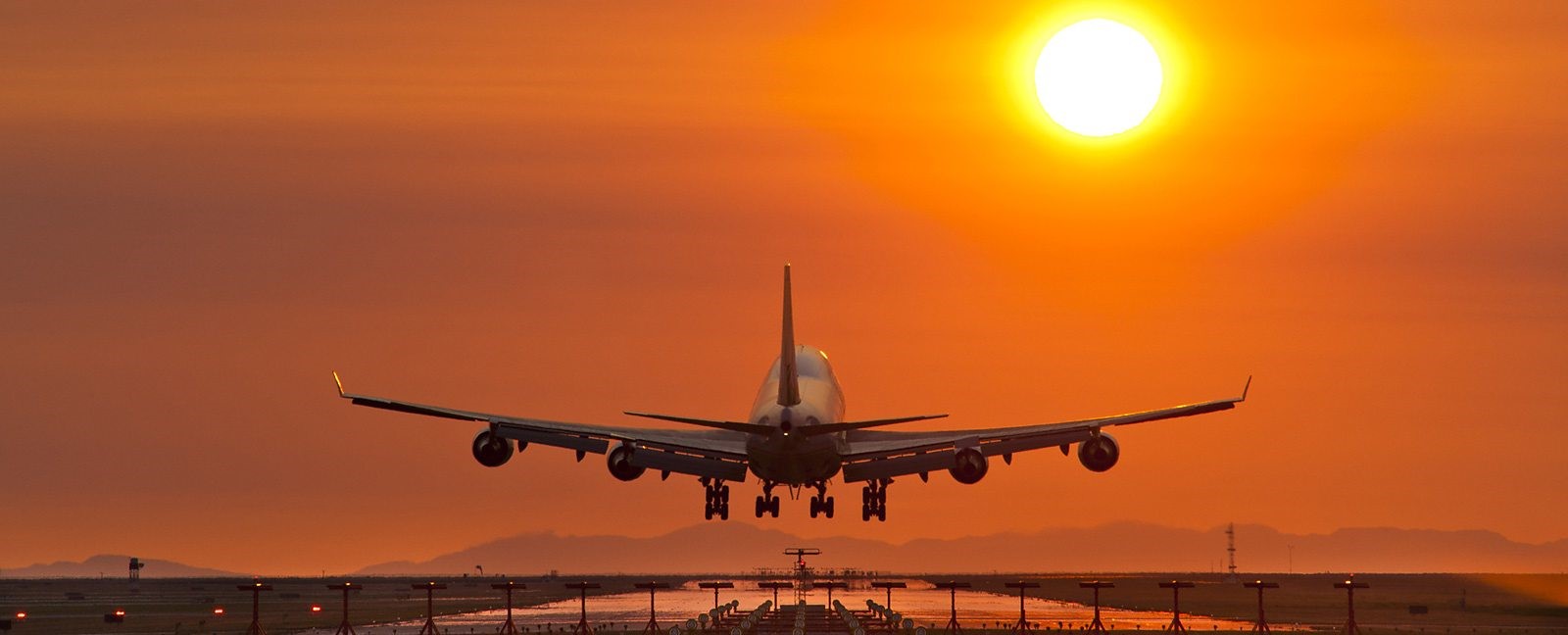 There are daily flights from Delhi, Mumbai, Banglore, Kolkata Indore, and Patna. Amausi Airport is connected with Delhi, Patna, Kolkata, Mumbai, Banglore, Indore and Varanasi by direct flights. Lucknow is on the Delhi-Gorakhpur railway route. Connections can be made from Agra and Allahabad. A major railway junction, Lucknow is conveniently connected to many cities. Lucknow has excellent connectivity of AC Deluxe bus service operated by UPSRTC to cities like Delhi, Jaipur, Allahabad, Varanasi, Gorakhpur, Agra and Ballia. These are safe and comfortable for tourists and women even during night journeys. These buses can be recognized by their distinctive colour Blue or Red with Platinum line written on it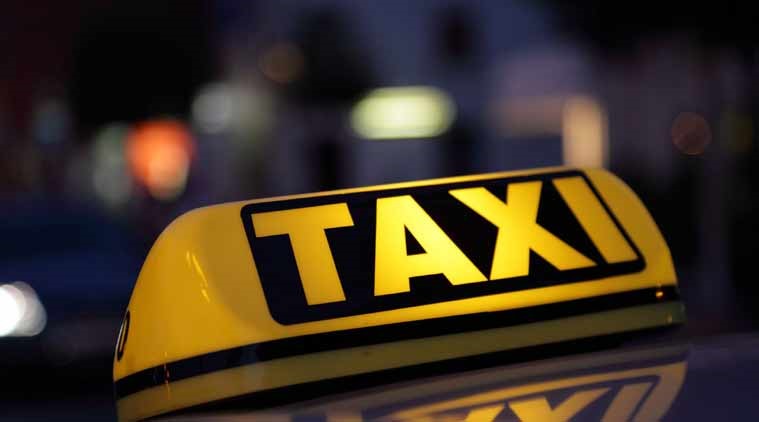 Lucknow is connected by road with all the major cities of the country. Some of the major road distances are: Agra 363 km, Allahabad 210 km, Ayodhya 135 km, Kolkata 985 km, Corbett National Park 400 km, Delhi 497 km, Dudhwa National Park 238 km, Kanpur 79 km, Khajuraho 320 km, Varanasi 280 km. Choose Gozocabs for a delightful experience on your trip to this peaceful city.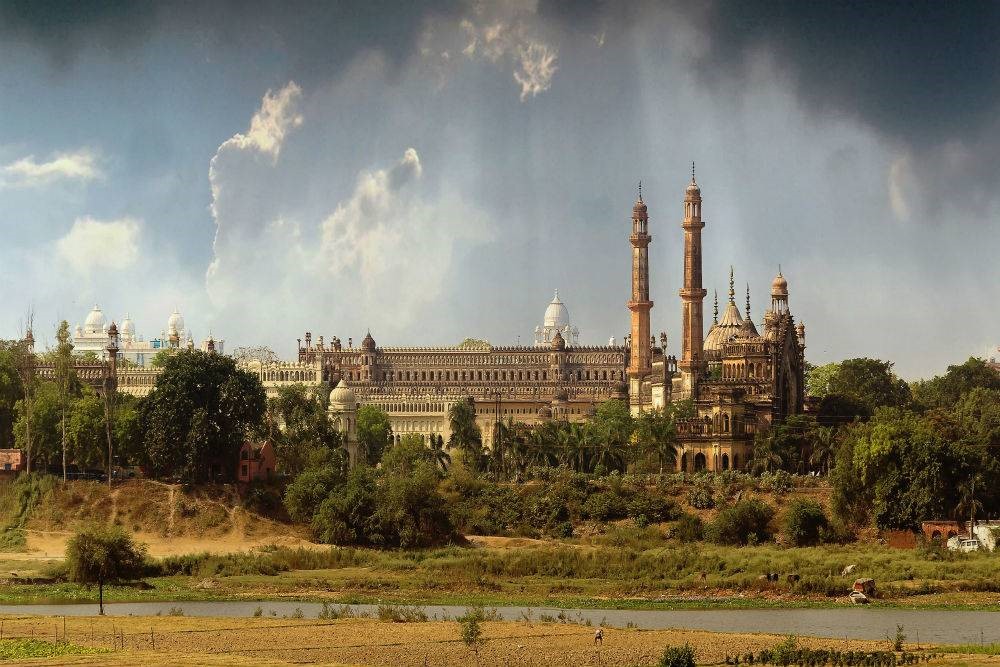 October to March is the best time to visit Lucknow. December and January could be a little foggy, which might mean trains and flights getting delayed occasionally. However, the weather is pleasant and good for roaming around. The summers are particularly very warm and should be avoided. Lucknow could be visited during July-September as well, but rains might be a little hindrance and could delay one's day plans.
Please follow and like us: