Reading Time:
2
minutes
When we have such an amazing time in Udaipur, we definitely want to shop some memories from the place we recently visited. Are you thinking about what to shop and where to shop in Udaipur, then you have landed upon a right place. In this read, we will share what is unique in Udaipur and what are the popular places for shopping.
What can be taken as souvenir from Udaipur
Udaipur is famous for the miniature paintings, inspired by Rajput style. In the local markets, you can find handicrafts, silver jewelry, wooden toys and art pieces, antiques, etc. You can also shop puppets as a home decor item.
If you are looking for something unusual, then you can shop cloth lanterns and handmade papers. Pottery items made of both clay and metal are available in the markets in Udaipur, but we would suggest alternate items, as pottery items are delicate to travel with.
Shopping for clothes in Udaipur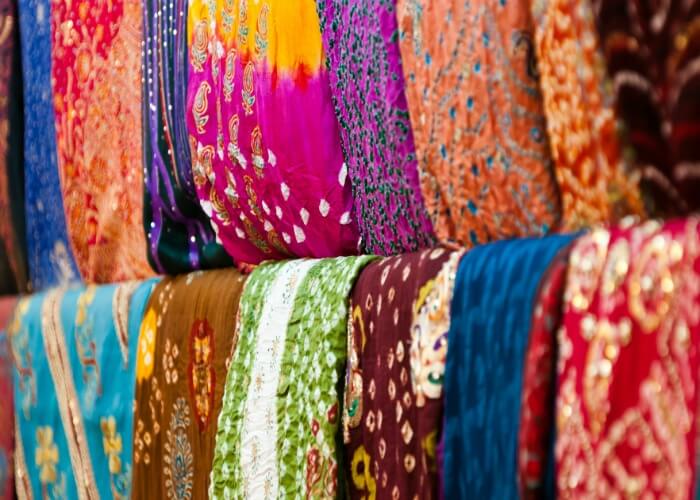 You can find a huge range of Batik printed clothes here. Tie-Dye fabrics, especially tie-dying on georgette is famous here. You can visit Rajasthali and Sadhna emporium for a variety of products. These are the government owned emporiums, hence you can be sure about the prices as well.
Shopping for Handicrafts in Udaipur
If you are looking for art pieces to take home from Udaipur, then Hathi Pol is your place. You can get here some exclusive pieces of Pichwai and Phad paintings of Rajasthan. You can also visit the Shilpgram village, very close to the Pichola Lake to buy some rural art pieces.
Apart from these, the popular shopping streets in Udaipur include Chetak Circle, Bada Bazaar and Palace Road, where you can find a number of souvenirs and gift items.
If you are planning two days trip to Udaipur, we suggest booking a cab for the entire trip as one of the simple travel options. This way you can hop around the city without having to worry about to and fro visit.
Are you curious about-
Important celebrations/festivals in Udaipur
How to plan one day trip to Udaipur?
How to plan two days trip to Udaipur?
Please follow and like us: