(Same day) Varanasi sightseeing
Varanasi-Varanasi(0N)--Varanasi(0N)--1D
Pickup from Varanasi, visit famous places and return back to Varanasi.
Varanasi:
Varanasi also known as Benares, Banaras, or Kashi, is a city on the banks of the Ganges in Uttar Prades, North India, 320 kilometres south-east of the state capital, Lucknow, and 121 kilometres east of Allahabad. The spiritual capital of India, it is the holiest of the seven sacred city in Hinduism and Jianism, and played an important role in the development of Buddhism. Varanasi lies along National Highway 2, which connects it to Kolkata,Kanpur, Agra, and Delhi. Varanasi grew as an important industrial centre, famous for its muslin and silk fabrics, perfumes, ivory works, and sculpture. Buddha is believed to have founded Buddhism here around 528 BC when he gave his first sermon, "The Setting in Motion of the Wheel of Dharma", at nearby Sarnath. The city's religious importance continued to grow in the 8th century, when Adi Shankara established the worship of Shiva as an official sector of Varanasi. Despite the Muslim rule, Varanasi remained the centre of activity for Hindu intellectuals and theologians during the Middle Ages, which further contributed to its reputation as a cultural centre of religion and education. Tulsidas wrote his epic poem on Rama's life called Ram Charit Manas in Varanasi. In the 16th century, Varanasi experienced a cultural revival under the Muslim Mughal emperor Akbar who invested in the city, and built two large temples dedicated to Shiva and Vishnu, though much of modern Varanasi was built during the 18th century, by the Maratha and Bhumihar kings. The kingdom of Benares was given official status by the Mughals in 1737, and continued as a dynasty-governed area until Indian independence in 1947. The city is governed by the Varanasi Nagar Nigam(Municipal Corporation). Major attractions to this city are:- • Jantar Mantar • Ramnagar Fort • Dashashwamedh Ghat • Manikarnika Ghat • Jain Ghat or Bachraj Ghat • Kashi Viswanath Temple • Sankat Mochan Hanuman Temple • Parshuanath Jain Temple • Shri Guru Ravidas Janam Asthan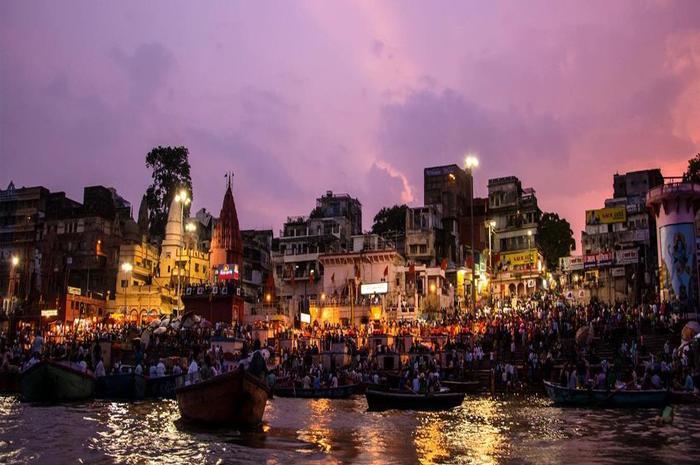 Day 1: Varanasi To Varanasi
Pickup from Varanasi, visit famous places like Chaukhandi Stupa, Dhamek Stupa, and Sarnath Museum. Explore Kashi Vishwanath Temple, Manas Mandir, enjoy the Boat Ride at holy river Ganga(at your own cost), explore the Ghats of Varanasi Witness the Ganga Aarti Ceremony.


Day 1: Varanasi To Varanasi
In evening time drop at your desired location and trips end here.