(same day) Bhubaneswar Local Sightseeing
Bhubaneswar-Bhubaneswar(0N)--Bhubaneswar(0N)--1D
Pickup from Bhubaneswar, visit places and drop.
Bhubaneswar:
Bhubaneshwar India, the 'city of temples', named after Tribhuvaneswar, 'Lord of Three Worlds', still preserves over 500 of India's finest temples, around which the religious life of the city revolves. Together with Puri and Konark, Bhubaneswar forms the 'golden triangle'--one of the most visited destinations in East India, for its proud possession of magnificent sculpture and majestic architectural heritage. Here are the distances by road for major cities in the east - Konark - 64 km, Puri - 60 km, Cuttack - 25 km & Kolkata - 441 km The southern suburbs of the city have remnants of some of the striking temples, like the Lingaraja Temple, the Muktesvara Temple, etc., together with the famous archaeological and historical sites of Dhauli, Khandagairi and Udayagiri. The area on the northeast has wide tree-lined avenues and many a modern administrative buildings. The commercial and the business activities are centered around places named as Kalpana Square or Kalpana Chhak on the busy Cuttack Road, Rajmahal Square, Station Square or Master Canteen and the road further on to Vani Vihar, Janpath, housing most lodges, restaurants, shopping arcades and banks. Set on the Mahanadi Delta, the present city is a modern happening place with top class infrastructure. Many major national and international conglomerates having inked agreements to profitably invest in the State occupy offices here in Bhubaneswar. Star category hotels, restaurants, cafes, shopping malls provide quality lifestyle and refinement.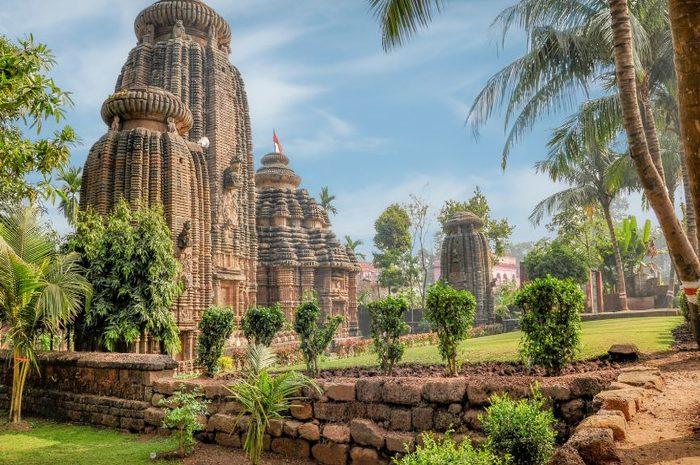 Day 1: Bhubaneswar To Bhubaneswar
Pickup from Bhubaneswar,visit-Rajarani Temple, Mukteshwar Temple, Lingaraj Temple, Dhauli Buddhist Monastery, State Museum, Nandankanan Zoo, Khandagiri, and Udayagiri Caves.


Day 1: Bhubaneswar To Bhubaneswar
In evening drop at your desired location. Trip end here.