Pondicherry one-day sightseeing tour
Pondicherry-Pondicherry(0N)--Pondicherry(0N)--1D
The trip starts from your address in Pondicherry and includes sightseeing for the day.
Puducherry:
Pondicherry or Puducherry is a city, an urban agglomeration and a municipality in Puducherry district in the Indian Union Territory of Puducherry. It is affectionately known as Pondy, and has been officially known by the alternative name Puducherry since 2006. Pondicherry is the regional capital and largest city in the territory. The city has many colonial buildings, churches, temples, and statues which, combined with the systematic town planning and planned French style avenues, still preserve much of the colonial ambiance. The most popular tourist destinations are the four beaches in Pondicherry, which are Promenade Beach (also known locally as the Rocky Beach), Beach, The Auroville Beach and Serenity Beach. Sri Aurobindo Ashram, located on rue de la Marine, is one of the most well-known and wealthiest ashrams in India. Auroville (City of Dawn) is an "experimental" township located 8 km north-west of Pondicherry. There are a number of old and large 18th & 19th century churches in Pondicherry. A number of heritage buildings and monuments are present around the Promenade Beach, such as the Children's Park & Dupleix Statue, Gandhi statue, Nehru Statue, Le Café, French War Memorial, 19th Century Light House, Bharathi Park, Governors Palace, Romain Rolland Library, Legislative Assembly, Pondicherry Museum and the French Institute of Pondicherry at Saint-Louis Street. Puducherry is also popular for its eateries that cover a wide variety of cuisines. Most popular eateries include Baker's Street, The White Town Cafe, Zuka, Carte Blanche and La Maison Rose. Puducherry Botanical Gardens is located south of the New Bus Stand. Chunnambar Backwater resort is situated 8 km from Pondicherry. Boating and tree house are very popular. Arulmigu Manakula Vinayagar Devasthanam on Manakula Vinayagar is a Hindu temple, which houses Lord Ganesha. The Temple, which was built some 1000+ years ago, is located in a rural town called Villianur. The "Ther Thiruvizha" (Car Festival) is celebrated at this temple.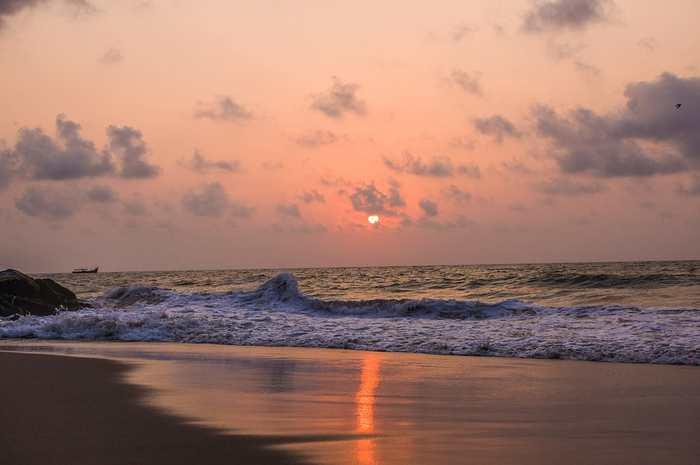 Day 1: Puducherry To Puducherry
Pickup in morning from pondicherry. Visiting places are Aurobindo Ashram – Manakkula Vinayakar Temple - Pondicherry Museum – Bharati Park – Botanical Gardens – – Pondicherry Promenade Beach – Paradise Beach – Nehru Street.


Day 1: Puducherry To Puducherry
In evening drive back to Pondicherry at your desired location.