North Goa Sightseeing tour
Goa-North Goa(0N)--Goa(0N)--1D
A full day of sightseeing in Noth Goa
Goa Velha:
Goa is a state in southwest India, bounded by Maharashtra to the north and Karnataka to the east and south, while the Arabian Sea forms its western coast. It is India's smallest state by area and the fourth smallest by population. Goa is one of India's richest states with a GDP per capita two and a half times that of the country. Panaji is the state's capital, while Vasco da Gama is the largest city. The historic city of Margao still exhibits the cultural influence of the Portuguese. Goa is visited by large numbers of international and domestic tourists each year for its beaches, places of worship and world heritage architecture. It has rich flora and fauna, owing to its location on the Western Ghats range, a biodiversity hotspot. Goa features a tropical monsoon climate. Goa, being in the tropical zone and near the Arabian Sea, has a hot and humid climate for most of the year. The month of May is the hottest, seeing day temperatures of over 35 °C (95 °F) coupled with high humidity. The monsoon rains arrive by early June. Goa has a short winter season between mid-December and February. These months are marked by nights of around 21 °C (70 °F) and days of around 28 °C (82 °F). Tourism is generally focused on the coastal areas of Goa, biggest tourist attractions being the water sports. Beaches like Baga and Calangute offer jet skiing, parasailing, banana boat rides, water scooter rides and more. The state of Goa is famous for its excellent beaches, churches, and temples. The Bom Jesus Cathedral, Fort Aguada and a new wax museum on Indian history, culture and heritage in Old Goa are other tourism destination.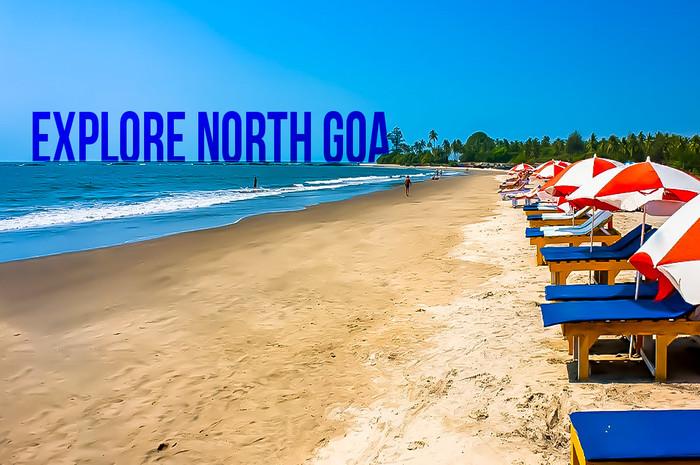 Day 1: Goa Velha To North Goa
Pickup in morning from Goa.Proceed for sightseeings :Anjuna, Vagator, Baga, Calangute, Sequirim, Candolim, Fort Agoda, Chapora Fort ( Dil Chahta hai Fame ).


Day 1: North Goa To Goa Velha
In evening head back to Goa. Drop at your desired location.