Mumbai to Shani Shingnapur same day trip
Mumbai-Shani Shingnapur(0N)--Mumbai(0N)--1D
Same day round trip package. Direct travel from Mumbai to Shani Shingnapur temple. Do visit and puja at the temple and return back to Mumbai.
Mumbai:
Mumbai, formerly known as Bombay, is the capital city of the Indian state of Maharashtra. It is the most densely populated city in India. Along with the neighbouring regions of the Mumbai Metropolitan Region, it is one of the most populous urban regions in the world and the second most populous metropolitan area in India. It is also the wealthiest city in India and has the highest GDP of any city in South, West, or Central Asia. Mumbai has the highest number of billionaires and millionaires among all cities in India. Mumbai has a tropical climate with seven months of dryness and peak of rains in July. The cooler season from December to February is followed by the summer season from March to June. Between June and September, the south west monsoon rains lash the city. The average annual temperature is 27.2 °C (81 °F), the average maximum temperature is 31.2 °C (88 °F), while the average minimum temperature is 23.7 °C (75 °F). Mumbai's energy is contagious and the city has something to offer to everyone – be it education, profession or entertainment. The colonial buildings are a sight for everyone walking on the streets between Churchgate and Colaba. The best time to visit the city lies from January to March and October to December. Mumbai has some of the best eating and shopping options in India.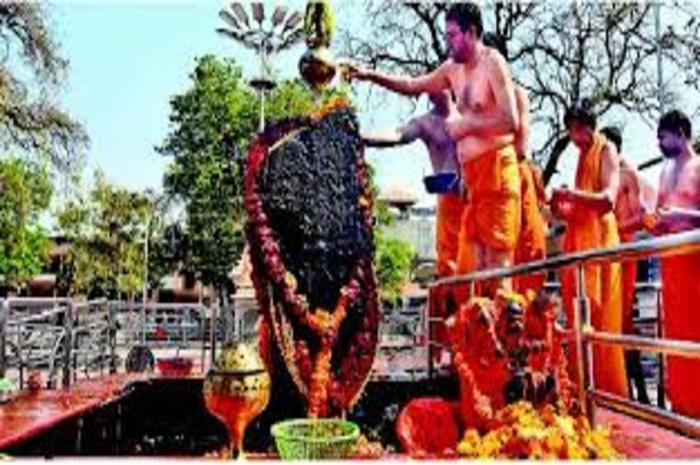 Day 1: Mumbai To Shani Shingnapur
Pickup from Mumbai Airport /Railway station drive to Shani Shingnapur . Proceed for Mandir Darshan.


Day 1: Shani Shingnapur To Mumbai
Check out from hotel and drive to Mumbai. In time drop at Mumbai Airport / Rly. Stn for onward journey.