Mumbai - Mahabaleshwar - Pune One-way tour (2N3D)
Mumbai-Mahabaleshwar(1N)--Mahabaleshwar(1N)--Pune(0N)--3D
Mumbai:
Mumbai, formerly known as Bombay, is the capital city of the Indian state of Maharashtra. It is the most densely populated city in India. Along with the neighbouring regions of the Mumbai Metropolitan Region, it is one of the most populous urban regions in the world and the second most populous metropolitan area in India. It is also the wealthiest city in India and has the highest GDP of any city in South, West, or Central Asia. Mumbai has the highest number of billionaires and millionaires among all cities in India. Mumbai has a tropical climate with seven months of dryness and peak of rains in July. The cooler season from December to February is followed by the summer season from March to June. Between June and September, the south west monsoon rains lash the city. The average annual temperature is 27.2 °C (81 °F), the average maximum temperature is 31.2 °C (88 °F), while the average minimum temperature is 23.7 °C (75 °F). Mumbai's energy is contagious and the city has something to offer to everyone – be it education, profession or entertainment. The colonial buildings are a sight for everyone walking on the streets between Churchgate and Colaba. The best time to visit the city lies from January to March and October to December. Mumbai has some of the best eating and shopping options in India.
Pune:
Pune is a vibrant metro city in Maharashtra, a hub of education, industry, information technology, entertainment, and so on. But what makes Pune still more significant is that it is a place from where you can plan several exciting trips to hill-stations, forts, and places of pilgrimage, not to forget an adventurous package too. Apart from the many interesting places just beyond the city limits of Pune, such as the Sinhagad Fort or the backwaters of the Khadakvasla Dam, tourists always make it a point to visit the twin hill-stations of Lonavala and Khandala for its bracing weather and the wonderful views you get of the valley and the snaking highway that leads to Mumbai. Distance from Mumbai: 150 kms How to reach Air There are direct flights from Mumbai airport to Pune. Rail There are many trains which connect Mumbai to Pune. The train journey is very convenient and goes through the scenic Khandala ghats. Road These two cities are very well connected by road. There are State transport buses as well as private buses which ply between Pune and Mumbai. The expressway has reduced the travel time between the two cities by approximately two hours. The expressway starts at Kalamboli (near Panvel), and ends at Dehu Rd. (near Pune).
Mahabaleshwar:
Mahabaleshwar is a hill station in India's forested Western Ghats range, south of Mumbai. It features several elevated viewing points, such as Arthur's Seat. West of here is centuries-old Pratapgad Fort, perched atop a mountain spur. East, Lingmala Waterfall tumbles off a sheer cliff. Colorful boats dot Venna Lake, while 5 rivers meet at Panch Ganga Temple to the north.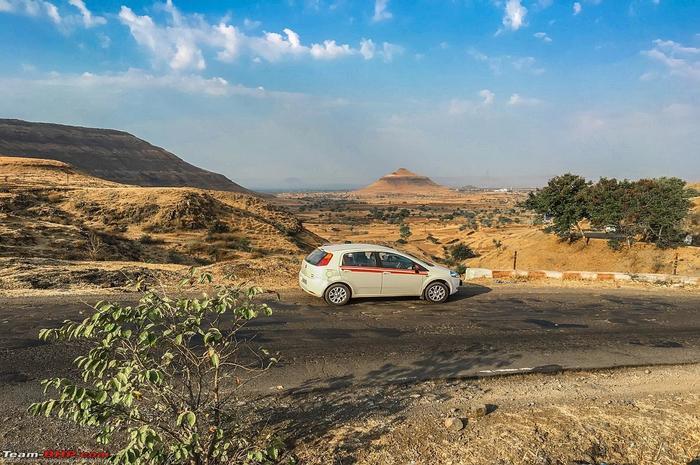 Day 1: Mumbai To Mahabaleshwar
Mahabaleshwar is an abundance of mesmerising views! On this day, a car (available for sightseeing) will pick you up from a pre-informed location in Mumbai , and drive you to your hotel in Mahabaleshwar. Once you have checked-in, Go For Sightseeing of Venna Lake, is a major tourist attraction in Mahabaleshwar. You can head out to this lake to enjoy boating and horse riding, as you try strawberry and mulberry ice-creams sold at the various kiosks. On Direct payment bases.


Day 2: Mahabaleshwar To Mahabaleshwar
On this day, wake up to a hearty breakfast . Take in the essence of Mahabaleshwar by visiting the Mapro Garden, a place where strawberries grow in abundance. Later in the afternoon, you can make your way to Pratapgarh Fort and lose yourself in the stories of heroism and fierce battles. In the evening, watch the sunset from the famous Elephant's Head Point, which as the name suggests, is in the shape of an Elephant's head.


Day 3: Mahabaleshwar To Pune
Today check-out from your hotel and spend the day at leisure. Later, you will be driven from your hotel in the car provided to your pre-informed drop location in Mumbai.