2Nights 3Days in Lonavala
Mumbai-Lonavala(1N)--Lonavala(1N)--Mumbai(0N)--3D
From Mumbai
Mumbai:
Mumbai, formerly known as Bombay, is the capital city of the Indian state of Maharashtra. It is the most densely populated city in India. Along with the neighbouring regions of the Mumbai Metropolitan Region, it is one of the most populous urban regions in the world and the second most populous metropolitan area in India. It is also the wealthiest city in India and has the highest GDP of any city in South, West, or Central Asia. Mumbai has the highest number of billionaires and millionaires among all cities in India. Mumbai has a tropical climate with seven months of dryness and peak of rains in July. The cooler season from December to February is followed by the summer season from March to June. Between June and September, the south west monsoon rains lash the city. The average annual temperature is 27.2 °C (81 °F), the average maximum temperature is 31.2 °C (88 °F), while the average minimum temperature is 23.7 °C (75 °F). Mumbai's energy is contagious and the city has something to offer to everyone – be it education, profession or entertainment. The colonial buildings are a sight for everyone walking on the streets between Churchgate and Colaba. The best time to visit the city lies from January to March and October to December. Mumbai has some of the best eating and shopping options in India.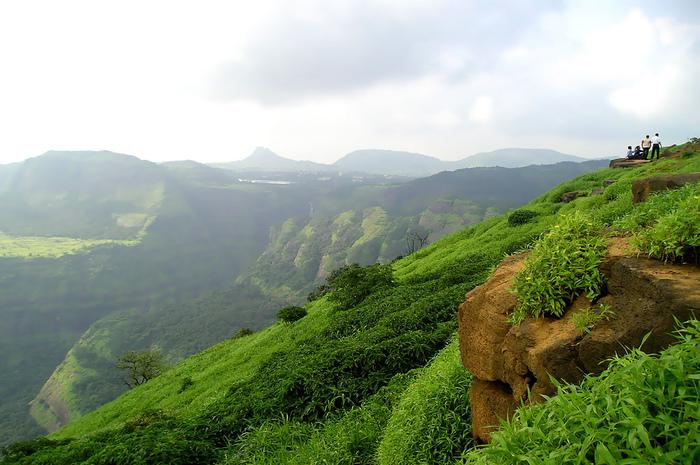 Day 1: Mumbai To Lonavla
Meet on arrival at Mumbai Airport / Railway station and drive to Matheran. On arrival check-in at hotel. Later visit to local sightseeing of Lonavala Ryewood Park and Shivaji Udyan, Valvan Dam, Bhushi Dam. Overnight stay at hotel.
Ryewood Park and Shivaji Udyan : Ryewood Park and Shivaji Udyan are beautiful gardens that have perfectly manicured grass, tall trees, beautiful flowers and lot of place to sit around and relax. If you are coming with your family, this place will be ideal for you to visit. You can also explore the ancient Shiva temple that is located in the premises here.
Valvan Dam : Valvan Dam is another important tourist attraction here. The catchment area of the dam has been converted into a lovely picnic spot with a beautiful garden. The dam basically provides water to the Khopoli power station, in order to generate electricity. Bhushi Dam : This is definitely one of the most exciting sites to visit in Lonavala. This dam has a beautiful waterfall in the vicinity, which is a must see. The surrounding area of the dam has been developed into a beautiful catchment area for tourists to enjoy.


Day 2: Lonavla To Lonavla
After breakfast visit for some beautiful lake and cave of Lonavala, Lonavala Lake,Tungarli Lake, Karla Cave, Lohagad fort. Evening free for leisure. Overnight stay at hotel.
Lonavala Lake : Lonavala Lake is the place to be if you are looking for peace and beauty. The lake is surrounded by natural beauty and you can see nature at its best, over here. Though it parches up in summers, the lake comes to life during monsoons and remains so throughout winters.
Tungarli Lake : Tungarli Lake is a beautiful lake that looks crystal clear during the monsoons. This lake basically provides water to the residents of Lonavala. It provides much peace and serenity to all those who long to take a break from the fast city life and spend time with nature. Karla Cave : Karla caves are important historic Buddhist sites that were built around 2-3rd century BC. The cave shrines are popular among all tourists and are visited by everyone who come to Lonavala. Lohagad Fort : The Lohagad Fort of Lonavala was the battleground of the Maratha warrior, Shivaji. From here, you can get a lovely view of the lush green surrounding hills and the steep valleys.


Day 3: Lonavla To Mumbai
After breakfast drive back to Mumbai. On arrival transfer to Airport/Railway station for your onward destination.