Gangtok Lachung Tour 5 Days
Siliguri-Gangtok(1N)--Gangtok(1N)--Lachung(1N)--Yumthang Valley(0N)--Gangtok(1N)--Siliguri(0N)--5D
Enjoy a 5 days Marvelous Trip in Gangtok & Lachung.
Siliguri:
Jalpaiguri - this narrow stretch of land lying between the Sikkim - Darjeeling Himalayas and Gangetic West Bengal has more than often evoked a sense of both eerie and romanticism in many a heart since the early British Rule. Veined by mighty rivers like the Teesta,Torsa, Jaldhaka, Dyna, Neora, Sankosh etc. this piece of land has been aptly named as the land of 'Tea, Timber & Tourism'. A major stretch of area is bordered in the north by Bhutan and hence the name - DOOARS/DUARS which mean - Door of Bhutan. The name Jalpaiguri came from the word "jalpai" means "olive" which grew in the town and were seen even in 1900. The suffix "guri" means a place. The name as well be associated with Jalpesh, the presiding deity (Shiva) of the entire region. The district situated in the northern part of West Bengal has international borders with Bhutan and Bagladesh in the North and South respectively and borders with Assam and Darjeeling hills in the East, West and Northwest. Rarely one can find a place like Jalpaiguri that is so potentially rich in tourism. But a major part of it still remains to be exploited. Turbulent rivers battling out of the steep gorges, the vast stretches of forest cover, the undulating span of Tea Estates and the panoramic grandeur of the Himalayas are only a few jewels that made the British ground their roots deep into the heart of this land. Just drive around or take a hike, never will your eyes feel to rest. If a tourist is a nature lover or an admirer of Wild Life there cannot be a better place than this for him. Apart from these, there are very old temples like the Jalpeshwar and Jatileshwar. Persons seeking to smell history can take a look at the Prisoners call at the Buxa Fort area where fighters were imprisoned during the pre indepence era.
Gangtok:
Gangtok, the capital of the Eastern Indian State of Sikkim, with a backdrop of the Himalayas, offers breathtaking vistas, colourful lifestyles, Buddhist shrines, adventure, watersport, exquisite flora and fauna, including hundreds of varieties of butterflies. The list of attractions in Gangtok is endless. The small town itself is a beautiful place to move around. It houses sites like the most important stupa of Sikkim, the Do Drul Chorten, the solitary temple or the Enchey Monastery, the marvelous collection of orchids in the Orchid Sanctuary and the picturesque Tashi Ling that provides an astounding view of the Kanchenjunga range. The Namgyal Institute of Research and the Tsuk la Khang, a depository of a large collection of scriptures and the principal place of worship for the local Buddhists, are some of the other places that are worth visiting. The Rumtek Monastery, which is the largest monastery of its kind in Sikkim and the Phodong Monastery, one of the most beautiful monasteries in the region, are also well worth visiting.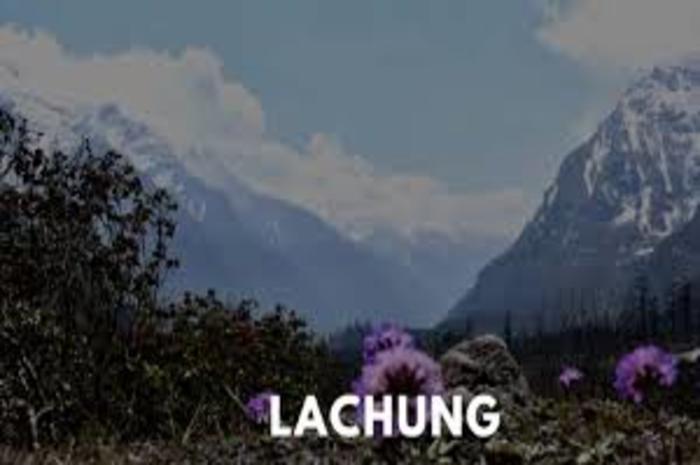 Day 1: Siliguri To Gangtok
Day 01:Arrival and Transfer to Gangtok Pickup from New Jalpaiguri Railway Station (NJP) / Bagdogra Airport (IXB) / Tenzing Norgay Bus Stand (Junction) – transfer to Gangtok – Gangtok the capital of Sikkim Suits all from tranquility to adventure, land of monastery, mystic rituals & festivals at an height of 1670 meters / 5480 feet and is the most visited spot of India. It is one of the most beautiful towns with varieties of Rhododendron, Orchids, and butterflies - Nearly 135 kilometers 4 ½ - 5 hours drive – Check into hotel – Evening free to roam around M G Road (Mall) or local Shopping center - Over Night stays at Gangtok.


Day 2: Gangtok To Gangtok
Day 02: Gangtok Local Sight Seeing (Full Day) After breakfast drive for the city tour of Gangtok – Sightseeing will be for half-day hence the drive will be easy and comfortable – It is not possible to cover all the spot in single day hence we make the program with points covering minimum distance traveled - Visit Directorate of Handicrafts & Handloom, Research Institute of Tibetology, Do Drul Chorten (Stupa), Gonjang Monastery, Flower Show, Gangtok Ropeway, Ganesh Tok, Hanuman Tok, Tashi View Point, Banjhakri Falls, one of the finest falls close to Gangtok, etc – Back to hotel – Evening free to roam around M G Road (Mall) or local Shopping center – Over Night stay at Gangtok.


Day 3: Gangtok To Lachung
Day 03: Transfer to Lachung – Early morning breakfast – Leave Gangtok at about 10 AM proceed to Lachung 119 kilometers – 4 ½ hours – 5 ½ hours – Lachung is situated at an altitude of 8600 feet - On the way stop and enjoy a few wonderful local sightseeing except (Zero Point & Katao) if you want then you have to pay extra money only for this two places. Overnight stay at Lachung.


Day 4: Lachung To Yumthang Valley
Day 4: Yumthang Valley To Gangtok
Day 04: Sight Seeing at Yumthang & Transfer to Gangtok - After breakfast drive towards Yumthang situated at an elevation of nearly 11800 feet - On the way you may visit the famous hot spring which is known for its curative properties of skin diseases - Yumthang is a valley near the river Lachung Chu surrounded by mountains where the tree line ends - In spring the valley erupts in riots of colors as Primula, Rhododendrons and many other Alpine flowers in full bloom along with snow-covered valley except in autumn - Return to resort at Lachung for Lunch - Back to Gangtok - 125 kilometers, 4 – 5 hours drive - On the way stops at Singhik and Mangan - Back to Gangtok Evening free to roam around M G Road (Mall) or local Shopping center - Over Night stay at Gangtok.


Day 5: Gangtok To Siliguri
Day 05: Departure- After breakfast transfer to Siliguri / New Jalpaiguri Railway Station (NJP) / Bagdogra Airport (IXB) / Tenzing Norgay Bus Stand (Junction) - Nearly 135 kilometers 4 ½ - 5 hours drive – Guest are advised to start early and not to rush - Forwarding Journey. Trip end here.