Reading Time:
5
minutes
Statue of Unity is the world's tallest man-made structure standing 182 meters tall. The statue is built in the memory of Sardar Vallabh Bhai Patel – a social leader who played an important role in India's struggle for freedom. Post independence, he was the one who guided India into a united and independent nation.
Who was Sardar Vallabh Bhai Patel?
Sardar Vallabh Bhai Patel was the first deputy prime minister of India. He's also the founding father of the Republic of India. Because of his people-oriented leadership and enormous contribution to India's struggle for freedom, he was entitled "Sardar" meaning a chief, or a leader. Born in a humble family of Gujarat, Sardar Patel was a self-made man. He studied law England and earned fame as a fierce lawyer.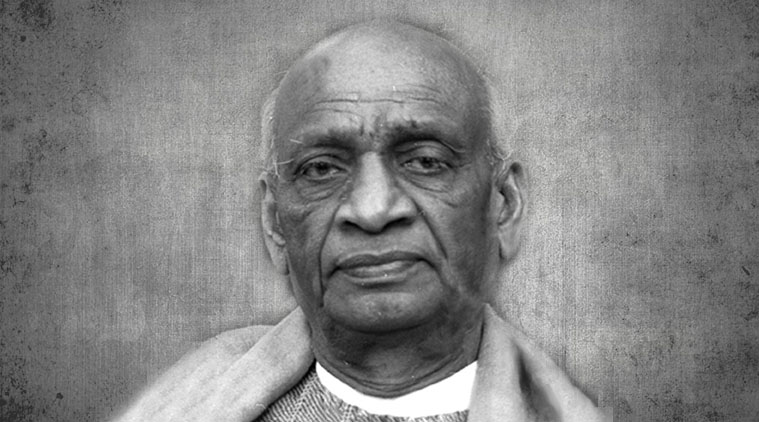 Also known as the Iron Man of India, Sardar Patel is associated with many prominent campaigns during India's struggle for freedom. Some of them include Satyagraha, Dandi March, Non-cooperation movement, and quit India movement.
Where is the Statue of Unity located?
Statue of Unity is located on the banks of river Narmada near Sardar Sarovar Dam in Kevadiya Colony, Narmada district of Gujarat.
Sardar Sarovar Dam is itself one of the tallest dams in India located at a height of 138 feet.
How to reach the Statue of Unity?
This iconic structure is easily approachable via various routes. If you're from the state of Gujarat, you can take a bus, cab, or self-drive to reach Narmada district, where SoU is located.
If you are traveling from other states of India, you can either travel by cabs, interstate buses, or train. Please note, Narmada district is bound by Vadodara city of Gujarat and Maharashtra state of India. Therefore, if you prefer air travel, you can land at Vadodara airport, which is about 90 kilometers far from SoU. You can then take intercity cabs from Vadodara airport to reach Statue of Unity.
Alternatively, if you're traveling by train, you can arrive at Kevadia Railway station, which is about 7 kilometers from the SoU. In fact, this railhead is set up especially to make the Statue of Unity accessible to tourists.
When is the best time to visit SoU?
Best time to visit the Statue of Unity from the climate's point of view
Gujarat encounters summer, winter, and rainy season. Where the summer is dry and extreme, winters are usually mild. Therefore, you can plan a trip between the month of November and February. This way, you can enjoy the trip in a pleasant atmosphere.
However, you can plan a visit to the iconic Statue of Unity anytime during the year. It is because it is located at the banks of river Narmada. And this location helps in presenting a moderate climate the entire year.
Best time to visit SoU from festivals' point of view
Gujarat hosts a number of spectacular festivals. Along with visiting this marvelous structure, you can also participate in the celebrations. Following are the noteworthy celebrations in Gujarat.
International Kite Festival
Every year during Uttarayan or Makar Sankranti, Gujarat hosts the kite flying festival at a grand level. You'll find the kites from across the world along with cultural programs, competitions, food, and more.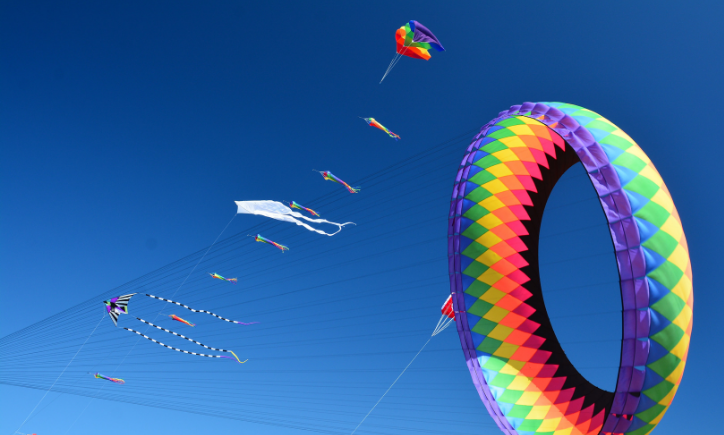 This event is celebrated during the second week of January. You can refer to the Gujarat tourism website or International Kite festival website for exact dates and details.
Navratri
The state of Gujarat is known for the vibrant Raas-Garba and dandiya celebration for 9 days during the Navratri festival. Many clubhouses and campuses host the event in front of the idol of the Goddess Durga.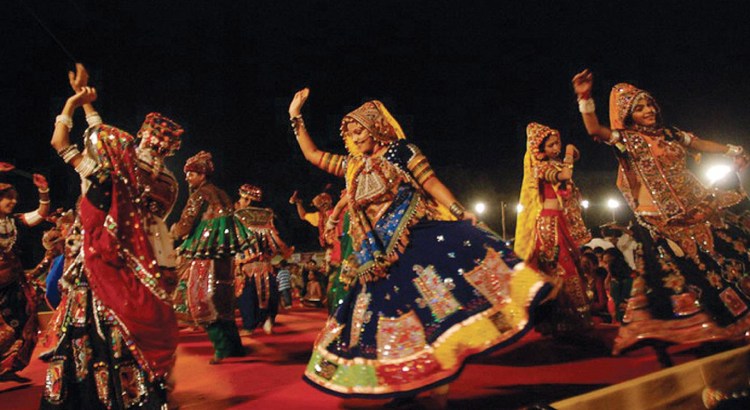 Navratri is celebrated during the month of September-October.
What are the other sites to visit near Statue of Unity?
Planning a one-day trip to visit the Statue of Unity and nearby places
If you have only a day's time to visit the Statue of Unity and nearby places, you can head out to Vadodara. Vadodara is a neighboring town and a paradise for shopaholics. You'll find too many street shops in Vadodara, especially around Teen Darwaza and Alkapuri Arcade.
In Vadodara, you can visit the following sites-
Sursagar Lake

Laxmi Vilas Palace

Kirti Mandir

EME temple
To best plan your day, you can also refer this tour-guide to cover most of the sites by optimizing the route.
Also, don't miss the traditional Gujarati thalis on your trip.
Planning two-days trip
While in Gujarat, one should definitely have a spare time to visit the spectacular region. On your two-days trip, we recommend visiting the Statue of Unity and Vadodara on day 1. On day two, you can head towards Ahmedabad, which is about 110 kilometers and it takes only about 2-3 hours to reach the city.
You can also book an intercity cab from Vadodara to Ahmedabad to travel comfortably. In fact, shared cabs are also available, which you can get for about Rs 350-400 on this route.
Following are the places that you must visit in Ahmedabad-
Adalaj Stepwell

Sabarmati Ashram

Sidi Sayyed Mosque

Jama Masjid

Bhadra Fort
You can refer this tour-guide to plan the route to save the reverse traversal to visit the sites.
Planning a week-long trip
If you have a week's time to explore Gujarat, then our top 10 picks are-
Great Rann of Kutch

Gir National Park

Shri Somnath Jyotirlinga Temple

Dwarkadheesh temple

Bhuj

The Calico Museum of textiles

Adalaj Stepwell

Laxmi Vilas Palace

Auto World Vintage Car Museum

Shatrunjaya Group of Jain Temples
The state of Gujarat hosts a number of fairs and events throughout the year. The remarkable ones include the International Kite Festival, Rann Utsav, Navratri, to name some.
If you have a flair for festivals and celebrations then you should definitely visit Gujarat during the festive occasions. You'll be amazed by the zeal and hospitality of the locals.
You might also like to read about the momentum behind the world's tallest Statue of Unity.
Please follow and like us: